1
2014 La Kiuva Arnad Montjovet - Vallee D'Aosta, Italy $21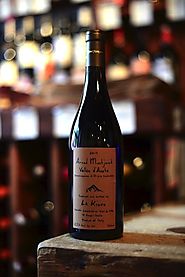 The DOC of Arnad-Montjovet is named for two small villages in the Vallee d'Aoste where the main grape grown is Picotendro, the local clone of Nebbiolo, which yields small bunches of tiny, ripe grapes that mature well in these northern climes and give intense fruit and depth to the local wines. This wine is 75% Nebbiolo plus a range of the local grapes including Gros Vien, Neyret, Cornalin and Fumin. It's a lighter-bodied wine with frech, black cherry/raspberry flavors melded with an alluring spiciness and refreshing acidity. This is a rustic yet delicious, classic high elevation, Northern Italian red. Paid with any mushroom dish, chicken or medium-intensity cheese like Fontina from the Val d'Aosta!
2
2017 Marcel Lapierre Raisins Gaulois - Beaujolais, France $18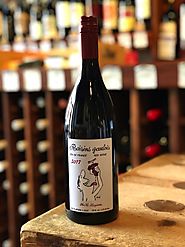 Marcel Lapierre was on of the first winemakers to prove that Beaujolais could be more than a simple quaffer. His Morgon helped lift the reputation of the entire region. This, however, is Monsieur Lapierre's entry-level, everyday Gamay. The fruit flavors are bright and vibrant yet grounded by well-integrated hints of earth and fresh tobacco. Pair with poultry, moderately funky cheese like Morbier or a warm leek and chevre tart.
3
2016 Bodegas Los Bermejos Listan Negro Maceracion Carbonica - Lanzarote, Canary Islands, Spain $25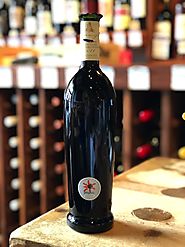 Los Bermejos is a winery based on the island of Lanzarote. Only 125 km from the African coastline, conditions here are extreme; porous, black volcanic soils have extremely high drainage, lowering the water content of soils that are only nourished by a few inches of rain per year. Made of 100% organic Listan Negro, a Spanish grape varietal, and produced using the carbonic maceration method, the result is a wine with low tannins and a fruity aroma. Light and fresh with delicious red berry flavors, a hint of green pepper, delicate notes of pink peppercorn and a finish of rose petal, this wine does not disappoint. A beautiful enhancement for grilled fatty fish, like sardines, this wine would pair beautifully with a ripe, washed rind cheese, castelvetrano olives or salade Nicoise.
4
2017 Benazzoli Bardolino Dafne Red - Veneto, Italy $17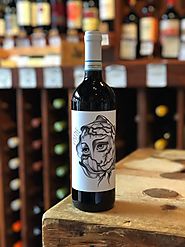 Bardolino is typically a fresher, lighter and tastier version of Valpolicella, its more famous neighbor to the east. Both wines are made with the same varietals - Corvina, Rondinello and Molinara - and tend to be light-to-medium bodied with low to moderate tannins. But whereas Valpolicella is inland, Bardolino benefits from being situated directly on the eastern shore of Lake Garda. Bennazoli's Dafne is so beautiful with absolutely delicious flavors and enticing aromas of fresh, wild strawberries. It sees no oak to enhance the purity of the fruit. Enjoy slightly chilled with pasta, poultry, fish or cheese.
5
2016 Ampeleia Costa Toscana Unlitro - Tuscany, Italy $21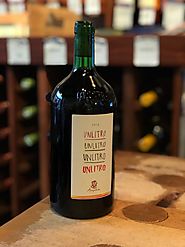 A blend of Alicante Nero (aka Grenache) and Carignano. Unlitro is a real thirst quencher. It is a fresh, medium-bodied red loaded with ripe dried cherry fruit flavors. Aged for 6 months in cement tanks to reveal clean crushed flowers, blend with herbs and licorice that hint of a more delicate character. Pairs great with tuna tartare and arugula, scallop and shrimp over linguine, a beef carpaccio with Parmigiano or a grilled chicken salad with dried fruit. Luckily, it comes in a 1 liter bottle!
6
2017 Dufaitre Premices - Beaujolais Villages, France $21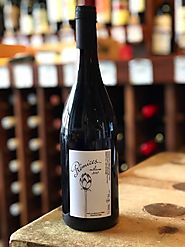 Easy drinking and light, but this is anything but a simple wine. The lightness and elegance of this wine is balanced with a healthy dose of minerality and complexity that make this one for serious gamay drinkers. Not to mention the pure, ripe fruit! Enjoy with anything from Margherita Pizza to a roast chicken.
7
2013 Berioles Les Grandes Brieres - Saint-Pourcain, Loire Valley, France $17.50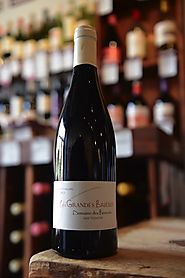 The grapes for the Berioles Les Grandes Brieres were harvested from the most granitic soils of the Domaine. The de-stemmed fruit was fermented naturally in tronconic vats for three weeks and aged for 3-6 months in a tank. With 90% Gamay and 10% Pinot Noir, this is a straightforward light, elegant red with subtle aromas of tart cherry and dry peppery tannins. It has a round and generous palate with wet gravel minerality and a nice finish. A great summer wine, that pairs well with any light meal.
8
2016 Les Sablonnettes 'Les Copains d'Abord' Grolleau - Loire Valley, France $18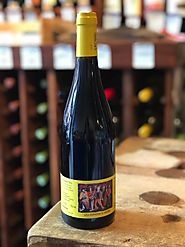 A funky, biodynamic red from the esoteric Grolleau grape that literally translates to 'the buddies first' or more loosely to 'bros before ….'! Unsurprisingly, this wine can be a bit obstinate, lacking in depth and emotional self-awareness. But despite it's shortcomings, it's a firm, trusty wine with bright berry flavors and a little bit of earth on the knees. In short, a perfect wine for guys and those who love them! Try it slightly chilled with fried chicken, pizza and...beer?!